Skip to Content
Solar Panel Installation and Alternative Energy Solutions for Chicagoland, Northwest Indiana, & Northern Illinois Property Owners
Residential and Commercial Renewable Energy Solutions
Switching to solar should be easy. Kapital Electric, Inc is an Illinois Commerce Certified solar panel Installer. We excel at giving you peace of mind. We specialize in solar panel installation in your Chicago, NW Indiana or Northern Illinois home. We have built a solid reputation and take your trust seriously, and we work with American-made solar panels. Our goal is to make your transition to renewable energy easy. Rather than renting panels, choose the option that brings stability, peace of mind, and cost savings to your home or business. Kapital Electric is a locally owned and operated company providing renewable energy solutions to the Chicago area since 2009.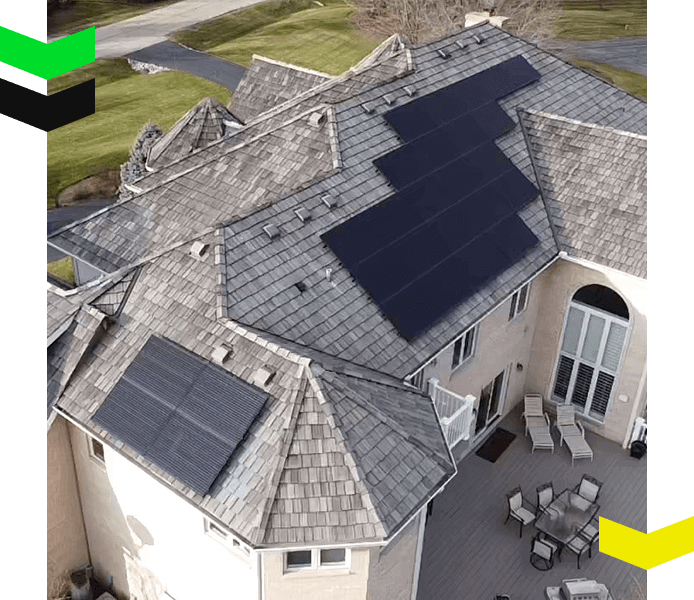 Why Solar Energy Makes Sense
People are switching to solar energy and installing EV chargers for many reasons. Solar energy saves you up to 55 percent on energy costs, and the government chips in with rebates and tax credits. Additionally, the panels will make your home more attractive on the open market. We do not recommend leasing panels because the government's tax credits only apply to owners of the panels. Lastly, solar panels are built to last, and our installation process is straightforward. We handle all the permits and inspections and always provide a free estimate.
Take the Plunge: Invest in Solar Power Today
Solar panels are no longer as expensive as they once were due to incentives from the government. In many cases, you can get the initial cost down 50 percent. The panels are durable and can withstand rain, snow, hail, and wind. Solar panels are one of the best ways to become environmentally friendly. We are proud of our reputation for outstanding customer service and can't wait to find ways to improve your quality of life. Please tell us what you need from us today.
Kapital Electric, Inc
Address
1270 Mark St
Bensenville, IL 60106
Phone
630-833-2389
Hours of Operation
Monday: 8:00 AM – 4:00 PM
Tuesday: 8:00 AM – 4:00 PM
Wednesday: 8:00 AM – 4:00 PM
Thursday: 8:00 AM – 4:00 PM
Friday: 8:00 AM – 4:00 PM