Skip to Content
Keep Your Business Up and Running With a Commercial Standby Generator
No matter the season, the Chicagoland area can see some wild weather. Summer floods and winter blizzards can knock out the power for days, shutting down your productivity and leaving your business operations at a standstill. Kapital Electric Inc. in Chicago, IL, has the solutions to keep your commercial enterprise up and running with commercial natural gas standby generators that make all the difference. For more than 25 years, our company has been the resource other companies turn to for emergency power. We stock and expertly install natural gas generators from all the names you know and trust and will always work closely with you to find the one that matches your needs. Kapital Electric works with businesses of all sizes, from small local businesses to industrial manufacturing, installing generators designed to keep power flowing when you need it most in any scenario. We invite you to contact us today to learn more about the installations we offer and discover how Kapital Electric can be there for your business when it matters.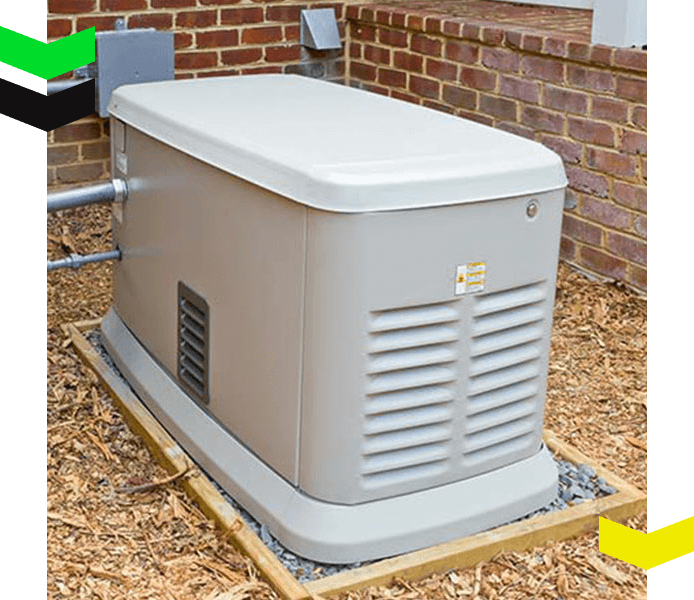 What Is a Standby Generator?
Power generators supply a backup source of electricity in case of an outage or emergency. It does this by converting the fuel source (natural gas) into mechanical energy and then electrical power. Standby generators use this same conversion method but stand out from other devices due to their location and mechanical operation. These generators are permanently installed outside commercial buildings and start automatically when the primary power source goes out. This helps eliminate electrical interruptions and can run anything from computer systems to industrial machinery with ease. Contact Kapital Electric to learn more about our professional-grade standby generator installations.
Commercial-Grade Natural Standby Generator We Service
At Kapital Electric, we stock, sell, and service commercial standby natural gas generators from the top names in the industry. Every generator has its own power output, capabilities, and advantages to match your unique business needs. Take some time to review some of our top brands, then contact us for your free service estimate:

Generac Standby Generators Chicago
Perfect for large retail, warehouse, and manufacturing operations, Generac commercial standby generators supply some of the largest power outputs possible. Using industrial-grade, 10-cylinder automotive engines, Generac generators can produce up to 150Kw with ease to ensure your commercial operations stay on schedule.

GE Standby Generators Natural Gas Generators
General Electric standby generators and Briggs & Stratton generators have merged to supply businesses with the same great products and exceptional reliability that make both companies household names. (We offer only servicing of General Electric generators.)

Briggs & Stratton Generators
Briggs & Stratton Generators provide more power for larger operations than almost all their competitors and give you real choice regarding intelligent controls. Offering single and three-phase models with liquid and air-cooled designs, their commercial natural gas generators are the ideal choice for small and medium-sized businesses.

Kohler Generators
Kohler is one of the highest-rated choices for businesses large and small. Running at almost whisper-quiet decibel levels, Kohler generators supply power without intrusive noise. Their industrial-grade engines and hydraulic lifters are designed to restore power 10 seconds after an outage and include an advanced OnCue Plus Generator Management system for effortless operation.

Cummins Generators
Cummings generators are built for businesses of any size. From small to medium-sized operations to large commercial warehouses and industrial plants, they offer unsurpassed power, flexible exercise programming, noise reduction, and weather resistance. Cummings liquid-cooled and three-phase generators are rated for winds of up to 180mph, -40 degrees Fahrenheit, and can produce anywhere from 25 to150Kw of power with ease. Contact us to discover a wide variety of cummings generators for sale.
The Benefits of Commercial Emergency Generators
As a business owner in the Chicagoland area, you must factor high winds, inclement weather, and stoppages into your business plan. Our area of the country is frequently subject to blazing heat in the summer, blizzards in winter, and other elemental factors that can lead to power outages. Installing a commercial-grade natural gas standby generator prevents disastrous outages and lets you keep your operations on track. In addition to available electricity, commercial generator installation offers other advantages as well, including:
Automatic Operation: With today's modern standby natural gas generators, there is no need to head out into the elements and start your machinery. Modern commercial generators detect outages, automatically kill the power from the utility line, and automatically connect a new power line to your generator. This eliminates any interruptions and gives you peace of mind.
Enhanced Longevity: Power outages resulting from storms can last hours, days, or even weeks. Commercial standby natural gas generators can maintain enough power to run your business operations for that long and far beyond. Natural gas commercial generators are hooked up to your existing system and maintain operation for as long as you have those utilities in place. You never have to worry about refueling, and you have a constant power supply that helps you get things done.
Choosing Your Professional Generator Installer
When installing a permanent natural gas standby generator for your business, you must consider various factors to determine the right installation. Your building's age, location, use, and layout are among the most important, and all of them will come into play. You will also need a licensed electrician and plumber to connect your system and natural gas lines. At Kapital Electric, we have the resources, inventory, and experience you need for your commercial installation project. We work closely with you to give you expert guidance on choosing the professional generator installation for your business and execute everything down to the smallest detail. We are fully certified professionals who not only sell and install brand-name generators for your business but help with state and local permitting, fire code adherence, and warranty information. We will walk you through everything – from power supply integration to wireless remote monitoring and control – to ensure you have the right knowledge and easy experience you deserve. Contact us today to get started.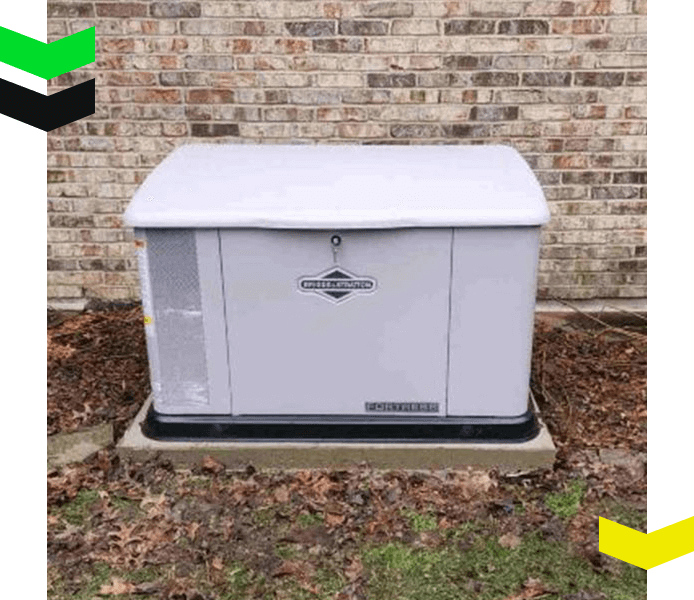 The Unsurpassed Versatility of Commercial Standby Generators
Natural gas standby generators are vital installations for almost any business. With their versatility, automatic operation, and dependable power supply, they can often be the only things standing between a lengthy power outage and your vital operations. At Kapital Electric, we install commercial standby generators for a wide range of clients, including:
Medical Facilities
Assisted Livings
Restaurants & Wholesale Grocery Stores
Retail Stores & Shopping Malls
Offices & Residential High Rises
Vet & Animal Facilities
Entertainment Venues & Recreational Facilities
Schools & Municipalities
Community Sewage & Water Pumps Facilities
And more
Contact Kapital Electric, Inc. for Your Commercial Generator Needs
Your business can't afford lost revenue due to power outages. When considering installing a commercial natural gas standby generator, choose the certified, licensed company with the commercial generators for sale and installation services you need all under one roof. Contact Kapital Electric today and let us help you safeguard your business for life.
Make the Easy Switch to Renewable Energy