Skip to Content
Building a New Future With Renewable Energy
Kaptial Electric Inc. is Chicagoland's leader in designing and installing efficient energy systems for your home or office. When building a home or an office from the ground up, you're given a unique opportunity: To design and implement an energy system that works for your bottom line and for the environment. Designing a building with renewable energy can save you money down the line and can position you as a responsible member of your community.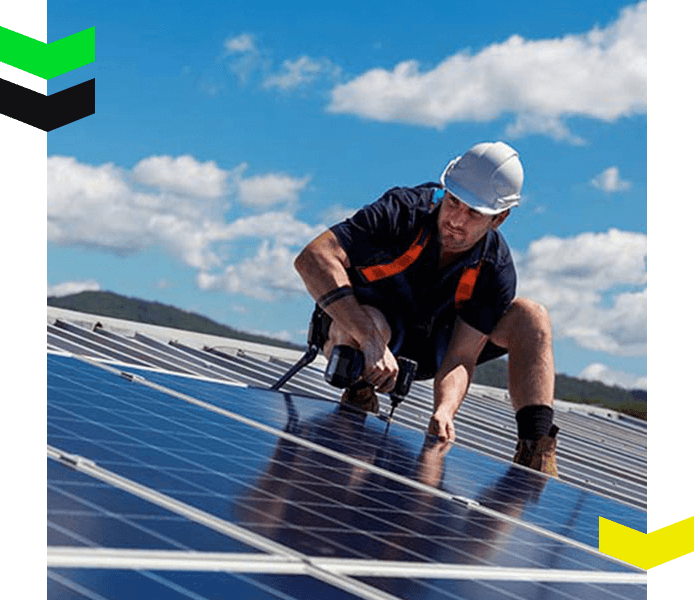 Switching to Solar for Your Big Move
As the push for pursuing renewable energy increases, there are more opportunities than ever to take advantage of financial benefits. For instance, there are numerous state and federal credits that we can help you secure in financing your project, and our consultants can help you ascertain which credits may be available to you. When you begin a new construction project, contact the experts at Kapital Electric Inc. to discuss the virtue of solar panels on your new home or office. Call 630-833-2389 today for a free quote!
Some restrictions apply. See store associate for details.
Discover the Advantages of Energy-Efficient Homes & Offices
When designing your new home or office's energy system, it's essential to consider the cost; not only the price of installation, but also your monthly electric bill. An energy-efficient system installed by Kapital Electric Inc. will provide you with enough electricity to power all of your home's or business's critical systems while helping you save money and the environment. Now more than ever, customers are loyal to companies that reflect their values. As a business owner, you can become a leader in environmental responsibility by choosing a renewable energy system that lowers your carbon footprint. For homeowners, you'll enjoy an increase in your home's value.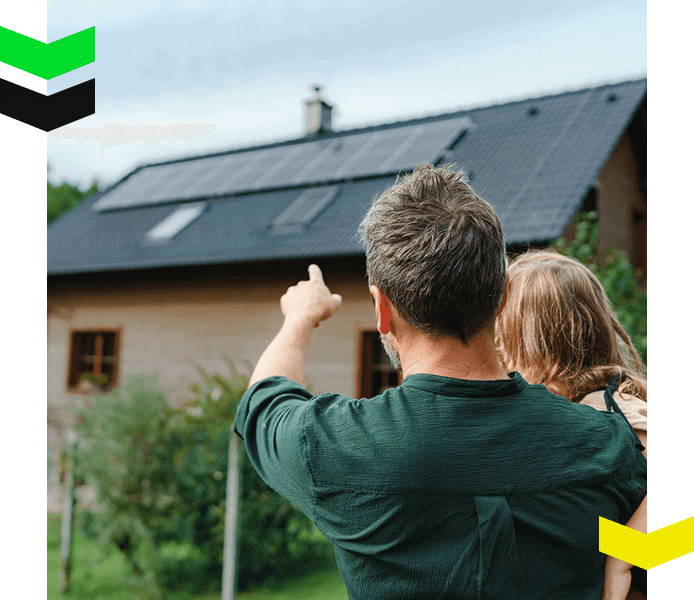 How Efficient Is Solar Energy?
There has never been a better time to install new solar panels to power your business. Technological innovation and improvement in solar panels have helped to increase solar panel efficiency by up to 23%. Even during adverse weather conditions like rain, cloudy skies, or snowstorms, your solar panels will still be able to collect sunlight and convert it into usable electricity. When you contact Kapital Electric Inc. to install your solar panels for business, our team of experts will provide you with a detailed overview of how you can get the most out of your solar panels.
Frequently Asked Questions
As with any new questions, there are always questions and misconceptions surrounding solar. While we can answer any questions you may have, we can address a few common ones.
Our representatives are always available to speak with you about your new construction project. Give us a call if you have any questions.
No. In addition to producing more energy in colder weather, the solar panels will produce heat, which will melt the snow.
Yes. Clouds won't inhibit your solar panel's ability to function. Germany leads the world in solar power, but their usable sunlight levels are the same as Alaska.
Very little. Wind and precipitation will take care of the dust and dirt that accumulates, but we offer 24/7 emergency service on your solar panels.
Chicago, IL's Energy-Efficiently Experts
At Kaptial Electric Inc., we truly believe in creating a better experience and a better world through responsible and renewable energy sources. Solar power improves the conservation of energy by eliminating the need for fossil fuels and other harmful energy sources. Since 2009, Kapital Electric Inc. has been the area's leader in solar power services. Our knowledgeable team has decades of combined experience and has stayed current on all the latest technological innovations and advancements. We provide each customer with a free onsite evaluation to determine if solar panel installation is right for their home or business. But we're more than solar panel specialists. We provide a variety of renewable power services to ensure that your business is protecting the environment while saving you money. Commercial Services we provide include EV Charger Installation, Generators, Commercial LED Lighting, Machine Wiring, EPC Contractor, and more!
Make the Easy Switch to Renewable Energy