Skip to Content
How Much Carbon Pollution Do Your Appliances and Electronics Emit?
Every hour, the average household contributes emissions of greenhouse gases to the environment. As individuals, we each generate greenhouse gas emissions at every turn—by burning gasoline when we drive, when we use gas or oil for home heating, or when we use electricity generated from coal for our residential lighting, or to power our home appliances and electronic devices.
In response to our, now virtually constant, large consumption of fossil fuels, and the extreme degree of emissions from it, an increasing number of US Americans are pursuing practical alternative energy solutions to reduce their personal use of dirty energy sources.
The information below is to help you more fully understand the rate of your home's output of harmful emissions, as you consider joining the growing number of homeowners making the switch to clean solar power.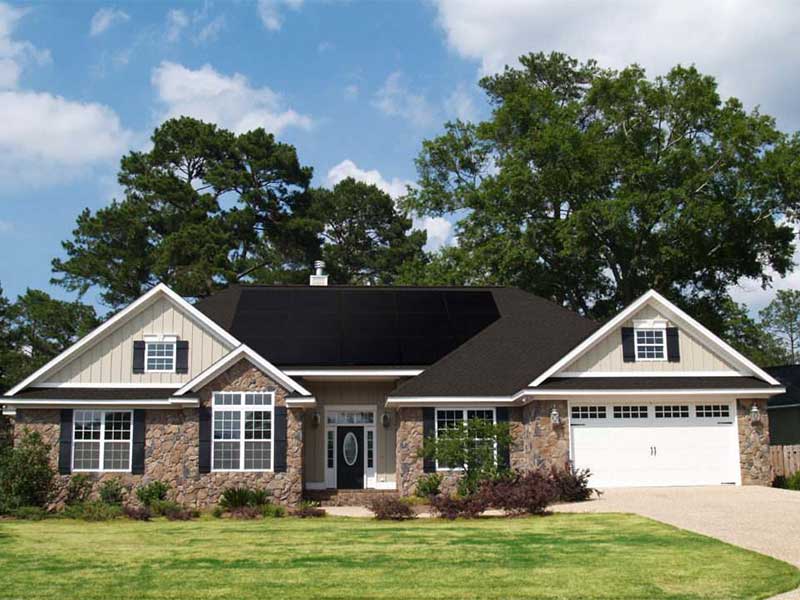 How Much Pollution Does Each Individual Cause?
Greenhouse gas emissions vary from person to person, depending on one's climatic region, urban or rural location, occupation, and personal habits and choices. For a few examples, the amount of greenhouse gas emissions that are due to your home's electricity usage depends on the:
Type(s) of fuel that the power plant supplying your house uses to generate the electricity you receive from it
Amount of electricity you use
Efficiency of your furnace
Size of your house and how well it is insulated
Amount and kind of fuel used to power your home
Quantity of emissions from your automobile(s)
Amount of driving you do
Fuel efficiency of your vehicle
Way you drive (Do you drive mostly on city streets, or on highways?)
Amount of recycling you do
Global Carbon Emissions
According to the EPA 2015 report (citing a 2010 EPA study), on the global scale, greenhouse gases emissions from human activities are:
Carbon Dioxide (65%) — from activities like fossil fuel burning and industrial activities.
Methane (16%) — from waste management, biomass burning, and energy use.
Carbon Dioxide (11%) — due to forestry and various other land uses.
6% is from Nitrous Oxide — from fertilizer use and burning fossil fuel.
The remaining small percentage is from Fluorinated gasses (such as hydrofluorocarbons)— from industrial facilities, refrigeration, and a vast variety of consumer product uses.
US National Carbon Emissions
The Environmental Protection Agency's 2015 report of the total greenhouse gas emissions from all man-made sources in the United States indicates that Carbon Dioxide fossil fuel use accounts for 82%. According to the EPA report, the largest source of emissions from human activities in the US is from fossil fuels burned to produce electricity, heat, and power for transportation. Per the 2015 report:
Electricity production — 29% of greenhouse gas emissions are for electricity. (Approximately 67% of electricity in the US is from fossil fuels, primarily coal and natural gas.)
Transportation — 27% of emissions, mostly from burning fossil fuel. (More than 90% of fuel used for transportation in the US is petroleum-based (includes gasoline).
Commercial and Residential — 12% of emissions are from burning fossil fuels to heat homes and businesses, handling of waste, and use of various consumer products.
Industry — 21%, from burning fossil fuel to power facilities and equipment, and from some chemical processes.
Agriculture — 9%, mostly from agricultural soil and livestock.
Land Use and Forestry — accounted for the remaining percentage. However, the EPA reports that US managed forests and other lands absorb more CO2 from the atmosphere than they emit.
US greenhouse gas emissions, per the EPA, totaled 5,828 million metric tons of carbon dioxide equivalents in 2015 (not including amounts for sequestration in the land sector).
Emissions rise and fall from year to year, due to economic shifts, fuel price variances, and myriad other factors. In fact, emissions decreased by 2.3% from 2014 to 2015. The EPA largely attributes the decrease during that period to a reduction in emissions from combustion of fossil fuel. The reduction, per the EPA, resulted from combined factors, including:
Lower coal consumption
Increased natural gas use in the electric power sector
Warmer winters, lowering the demand for heating fuel in the commercial and residential sectors
A small reduction in electricity demand
US Household Carbon Emissions
We consumers demand more ever more powerful laptops, higher resolution TV images, and more feature-loaded gadgets and automated conveniences of every kind. On the other hand, US consumers are becoming increasingly committed to reducing their personal carbon footprints.
To understand your personal energy use and the consequent emissions, it's helpful to know just how much carbon pollution is being emitted from energy generated for each of your major energy consuming home appliances and electronic devices.
A study from the Norwegian University of Science and Technology has provided CO2 emissions estimates for household appliances and electronics. Their research includes evaluations of total greenhouse emissions, including from manufacturing, usage, and disposal of each home appliance and electronic device.
Below are findings of the report on watts and the emissions per hour for various of the most common household appliances and electronic devices.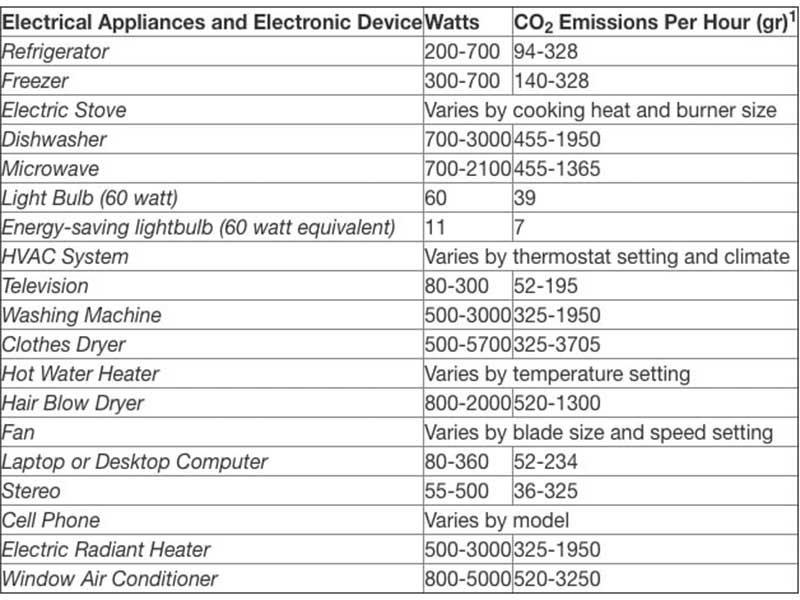 Contrast the above totals with the zero total emissions when the home, manufacturer, and disposal facility power their respective operations involving a given electrical appliance and electronic device on the above table by solar energy systems.
What You Can Do to Reduce Your Carbon Emissions at Home?
There are several ways you can slash your greenhouse gas emissions in your use of appliances and electronic devices at home.
Reduce energy usage time. Limit use of energy-consuming small appliances and electronic devices.
Switch to a whole-home solar energy system to power your home.
Recycle appliances and electronic devices to limit your net carbon footprint.
Seek to purchase your electricity, electrical appliances, and electronic devices from manufacturers and disposal services that use alternative energy sources.
Kapital Electric, Bensenville IL
We are a leader in green energy solutions for commercial and residential needs in Chicago IL and the greater Chicago metro area. Our highly-experienced team of alternative energy professionals are energy efficiency expert. Our commitment to providing Illinois home and business energy consumers with state-of-the-art green energy technology significantly reduces energy costs and adds value to commercial and residential properties. Some of the many benefits we provide our customers include:
Power Management Solutions
Solar Panel Design and Installation
Smart Home Systems
Commercial & Residential Financing
For More Information
If you would like more information about carbon emissions and home energy use, or about Chicago IL solar panel installation for home or business, contact Kapital Electric at 630-833-2389 to talk to an energy expert. We will provide you with a free site evaluation. Since 2009, our team of green energy professionals has been serving our neighbors in Chicago IL, the greater Chicago metro region, and throughout Cook, Kane, DuPage, Lake, Will, McHenry and DeKalb Counties in Illinois.