Skip to Content
Reliable and Durable Tesla Solar Shingles in Chicago, IL, and Surrounding Areas
Kapital Electric, Inc is committed to saving the environment through solar power. Over the years, we have installed countless Tesla solar shingles throughout Chicago, IL, and the surrounding area, making us one of the most reliable providers in the region. While solar shingles are a newer technology, Tesla is an old standby in the industry and provides outstanding build quality. If solar panels are not a fit for your home, solar panels might be. They blend into the house and become part of the roof, all while providing the same benefits as panels.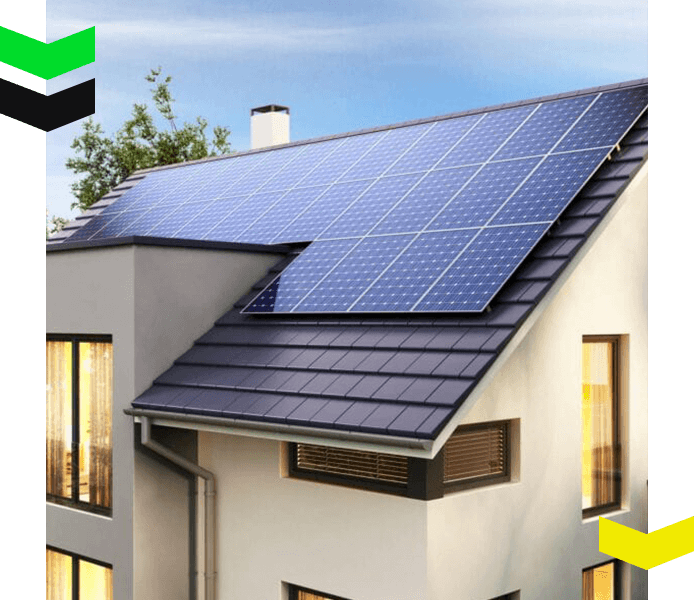 How Do Solar Shingles Work?
Tesla has designed solar shingles that provide reliable power to homes of all sizes. They look like standard roofing shingles, but each shingle produces between 13 and 63 watts of energy. They will replace your existing shingles and begin creating an energy-efficient home. Most importantly, solar shingles are aesthetically pleasing and will blend into the rest of the neighborhood. Solar shingles are the new kid on the block, but independent studies suggest they will last 25 to 30 years. For reference, that is not much shorter than solar panels and much longer than your asphalt shingle roof.
What to Think About When Installing Solar Shingles
We encourage you to put thought into your decision. Many neighborhoods have rules regarding additions, and there are sometimes permit requirements. It would be best if you first determined whether your homeowners' association allows solar shingles. After that, ask yourself how long you plan to stay in your home. It takes five or six years to begin seeing a return on the investment of the shingles, so if you plan to move before then, we do not recommend the product. The last and most important factor is your energy needs. Our team can help determine whether solar shingles will meet your requirements.
Solar Shingles: An Excellent Alternative to Solar Panels
Some homeowners feel solar panels are ugly and stand out in less-than-pleasing ways. Shingles are an excellent alternative because they blend in while offering many of the same benefits, such as lower bills. They allow you to reduce your dependence on the grid and mostly break fossil fuel's hold on your energy usage. You can also combine your Tesla solar shingles with a Tesla Powerwall for energy storage, giving your solar shingles even more power.
Make the Easy Switch to Renewable Energy